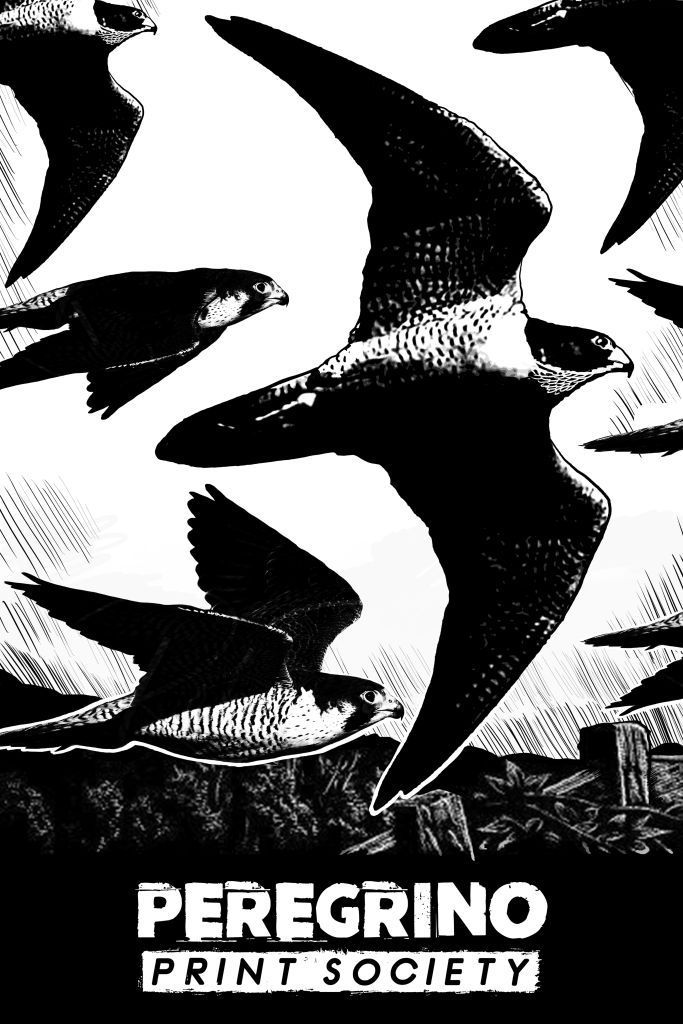 Peregrino is a space for artists.
PEREGRINO PRINT SOCIETY is a multipurpose platform focused on the production and distribution of contemporary graphic pieces, we specialize in the flourishing movement of Latin American streetart which we are part of. We want share and take this streetart, illustration and tattoo artist on a pilgrimage over the world, surprising with its talent and freshness to an audience that will be able to discover the most interesting and innovative pieces of art on this side of the planet.
Peregrino is a space where artists, artlovers and artscollectors meet, surprise and enjoy the wonderful job of printing while meeting new talents in illustration, tattoo, printmaking, streetart, graffiti among other manifestations that they will surely amaze you.
HARD DONE BY MACHINES: We make our process in the old fashioned way mixing the old school techniques with the new ones, we acomplish our labor of interpretate each tecnique used by the artist for capture their unique character.
We use photoengraving technique to copy in high detail the unique mark trace of each artist we colaborate with, we dedicate so much effort and all our knowledge in make this high quality fine art made in Bogotá atTeusaquillo neighborhood.
The time we dedicate to each detail on printing it's reflected on the high quality. This experince was obtain by working for 11 years printing for different artist in our lab, eploring and using different way's of doing and acomplish our work.
We are active members of the colombian street art movement developing projects on the street, using stencil and other techniques related to muralism, graffiti and different techniques that allow us to interpret diverse kinds of ideas .
We love print!. We have been developing projects based on silk screen printing for 11 years. Due to the COVID-19 pandemic in 2020, many exhibition and marketing spaces for the arts had to close their doors. For this reason, Peregrino, as an active and resilient member of the street art movement, decided to break borders  with the vision of strengthen the growing community of latinoamerican artist, gathering the flock around the screen printing and flying with their art around the world.
Peregrino is made up of Marcel Marentes (AKA Vogel) and Gustavo Santa (AKA Goske Páramo), two Colombian artists who have dedicated part of their work to managing projects and exhibitions of street art, muralism, tattoos and graffiti for more than a decade. . Peregrino was born as a proposal in the midst of the Pandemic crisis and taking advantage of the experience of Gustavo Santa as a printer for 11 years and Marcel Marentes as manager and producer for 15 years. Santa and Marentes work in the workshop in the La Magdalena neighborhood of the town of Teusaquillo in Bogotá, Colombia. Carrying out projects for various artists under the name of Peregrino since September 2020.