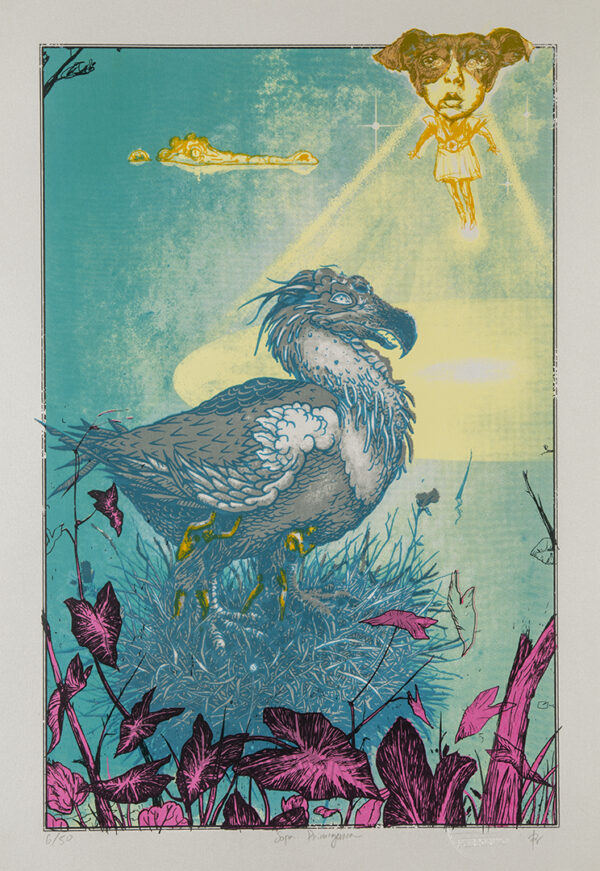 Ruben Romero is a Colombian artist. His work in illustration and tattooing has made his name synonymous with quality. His color technique and handling of grays make his works a spectacle to behold.
Ruben, arrives at Peregrino Print Lab, as part of the Solidaridance project with his work "Sopa Primigenia" in which he criticizes the actions of today's society. 
"Like the dodo and the cavemen, homo-sapiens are now facing a near extinction sensation, opening the possibility for nature to cook again that primordial broth from which we came out and to which we will return.